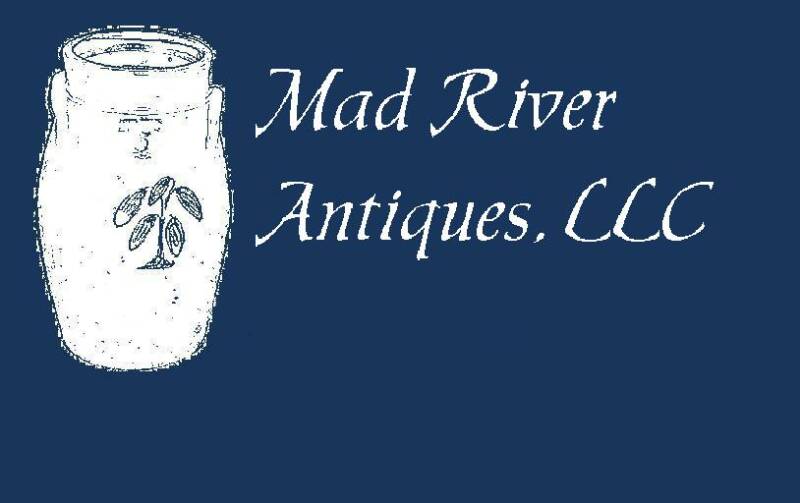 Steve and Lorraine German

(860) 653-5733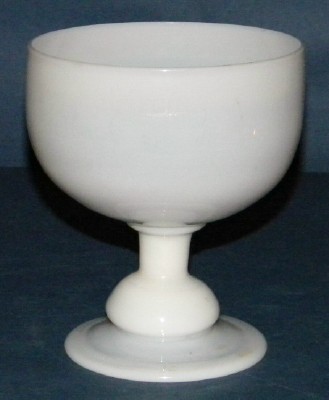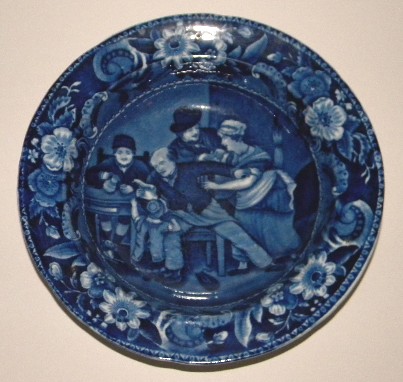 An early 19th C. Staffordshire soup bowl, 8 3/4" in diameter.  It has an impressed Clews Warranted  Staffordshire mark on the bottom and it's also stamped 'The Valentine From Wilkie's Designs.'

MRA-01298

$350
An opalescent white flint goblet, 5" high.  Probably Bristol, England or South Jersey, circa 1820s to 1840s.

MRA-2456

$295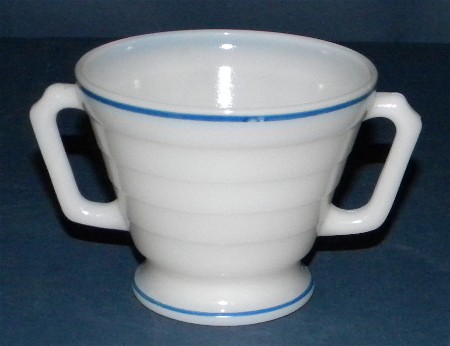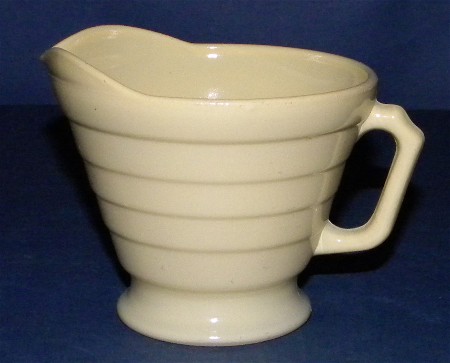 1940s or 1950s Hazel Atlas Moderntone Platonite white creamer with blue striping.

MRA-03046

$20
1940s or 1950s Hazel Atlas Moderntone Platonite creamer in pale yellow.

MRA-03047

$20
All photographs and text are the sole property of Mad River Antiques, LLC and may not be used without written permission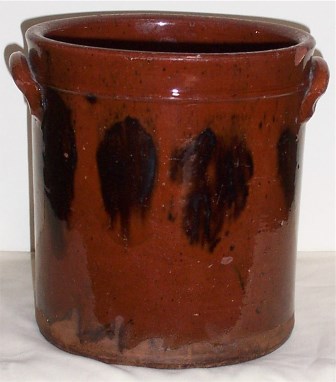 A mid-19th century redware straight-sided pot with manganese splotches, probably made in Norwalk, CT.  It measures 9 1/4" high and  8 1/2" in diameter.  There are some rim chips and a minor hairline on one side that's too faint to see in a photograph.

MRA-05407

$1,450

Click on thumbnails to enlarge photos



Click on thumbnail to enlarge photo

A Rindskopf Aventurine art glass vase with a silver collar in the Red Confetti pattern.  The English touchmarks on the collar show that it was made by David Leobl for Schindler & Co. of London in 1922.

MRA-06589

  $295